Poker online software
When playing poker online at digital poker room you use a software, manifested by a so-called client. The client is mainly consisting of a lobby and a poker table room.
PokerStars software
As an example, we will begin looking at the software used by the world's biggest poker site: PokerStars.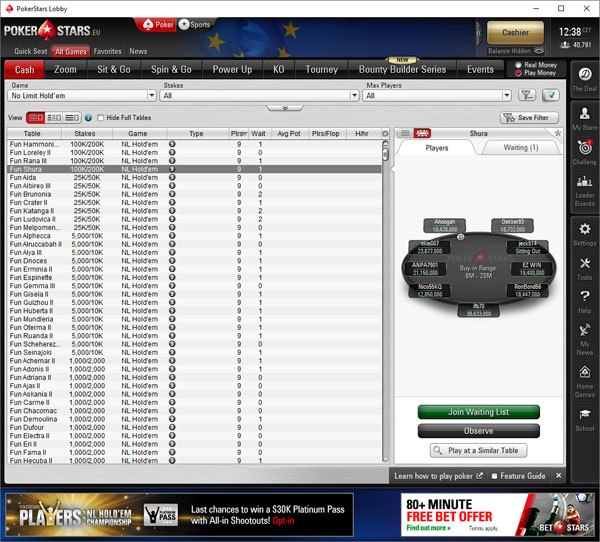 The lobby is the place their all tables and tournaments are listed. At the screenshot above, you can see a list of cash game tables and the highlighted table are also showing the tables in graphic (there is also an option to show a list instead) with player and amounts of chips to the left.

The software includes a rich possibility of filter and sort tables based on game variants, stakes and many other parameters.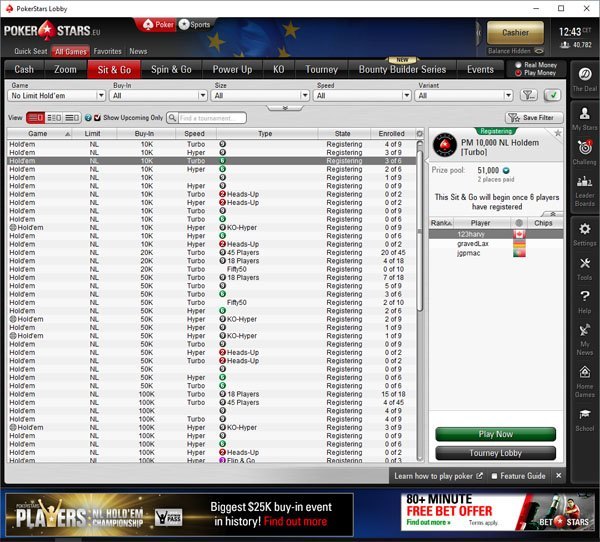 The second screenshot shows the lobby with listed Sit & Gos (mini tournaments). Among the important things are the buy-in levels that can be sorted and the number of players enrolled. The "Enrolled" column shows how many players that has yet registered for the upcoming Sit & Go tournament (at fast as many enough is registered, the tournament start).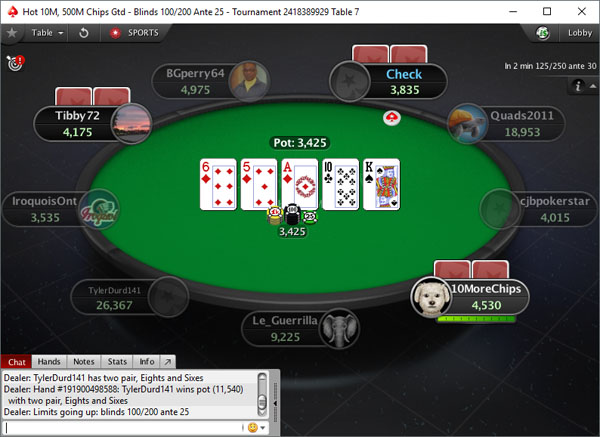 The third screenshot show action on a table. The players are presented with their screennames and their actions are received and presented in the software in real time. Animations are used for cards to be dealt to players and on the table.

In the left bottom corner information about the hand that is played can be seen. There are also tabs with more categories of information. A hand replayer can be launched to show previous playing hands.