About
EVpoker.org, is about poker and divided between strategy and online poker as a whole. It is strictly an information site and it doesn't offer poker playing.
The site was lunch in April 2009. I, Oscar Sand is the site owner and also the author to all articles published.
Concerning the name ... To my surprise, both the domain names poker.com and poker.org were already registered when I was at the lookout for a domain fit for poker content. Perhaps some irony there. Anyway, it became evpoker.org, and the prefixed "EV" is an abbreviation for expected value, a cornerstone for all sorts of advantageous gambling, not at least in poker.

Concerning the poker tips ... some advice is based own playing experience and thinking about the game, whereas other should be acknowledge to books. To illustrate some of the explanations, unique graphics have been created, such as this table representation: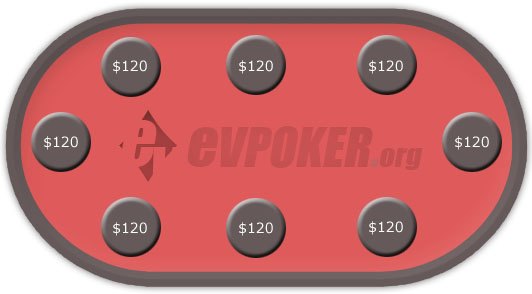 Concerning the reviews. The ambition is to write unbiased opinions and emphasize factors that are in the interest of the player.
Copyright notice
All content on this site, including text and images, are protected by copyright and can't be used or published elsewhere without permission.
Contact info
Visit contact page.

Content overview
Visit site map page.