Freerolls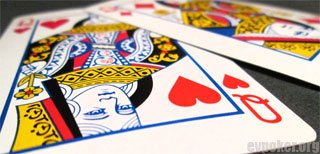 Freerolls are tournament in which you can participate without a fee, but still have the chance to win money! You have to be registered player at the poker room that holds the tournament to be in a freeroll. You can usually find freerolls every day; details about the starting time are normally to be found in the lobby of the poker room.
Nowadays, freerolls are almost a compulsory element in poker rooms. Although, it can be little harder to find freerolls for other variants besides the main variant, Texas hold'em.
There is no catching about freerolls. If you hold on and reach "the money" in a freeroll tournament, these will be at your disposal in the exact same way as if you had won them in a regular tournament with a buy-in.
Yet, a negative thing is the fact that it's often plenty of players participating in freerolls and that the prices are not so big.
Related article:
Tournament strategies