Play poker in an online poker room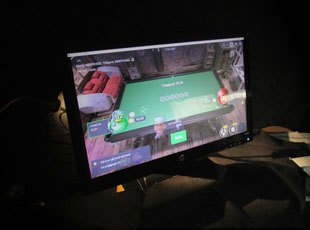 Poker online have exploded in the last years, and nowadays attracts millions of people to sign up to a poker room. If you are thinking of open an account on a poker room, you should first do some research to find the right poker room. After you have found something that match your preferences, the next step is to download the software, a so-called client from the website of the poker room (the program is free), alternatively, play directly in the browser.
Step 1: Choose a poker room
There are many poker rooms online today and the most important difference among them are probably the amount of traffic. Low traffic (i.e. few players) result in more delays between the action and fever scheduled tournaments.

See the poker rooms guide.
Step 2: Download the software or use the in-browser version
Today, you can choose between a download-client and a browser-client. Normally, there are no direct differences, it's your preferences that it depends on.

If you play from different devices or maybe on different location, it's a clear advantage to not have to download a software in every occasion. If you only play on your home computer, you may prefer the download alternative.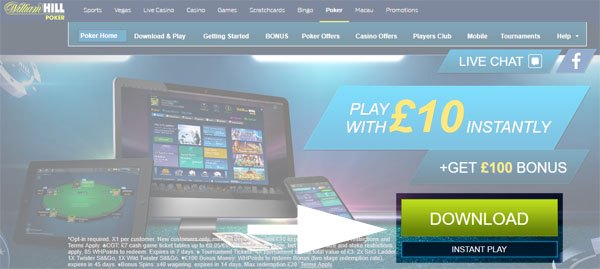 Often, it is called "Instant Play", when a poker site offers the option to play in a browser.
Step 3: Open an account by register
After the download and the installation, the client opens and now you can register by type in your name, address, mail and other things that are asked for.
Step 4: Deposit money
If you want to deposit money, this is done after you have registered your account. The poker site may ask you if you prefer to do this and if that's the case you will be directed to the payment options. Otherwise, you will easily spot a cashier in the lobby of the poker client.

The payment methods differ some depending on the poker room. Still, the typical methods like Visa and MasterCard and in most cases accepted. In addition, you can choose from several e-wallets, often including Skrill and Neteller plus others.

The money will be transferred in second to your poker account.

Poker on the Internet is a flourishing industry and the poker rooms are therefore involved in big competition. This is good news for you because the rooms are giving their customers lots of nice bonus offers, which in most cases are matching the deposit. Read more about poker bonuses.
Step 5: Start playing
When you have money on the account you can choose a table or a tournament and begin to play.

Notice that where are different buy-in levels. If you haven't enough money to, for example, buy in to a tournament, the client will refuse you from register – you will never be "in debt" so to say to the poker room.
And hey, don't forget that visual chips with numbers on are real money!
Other things of interest
Mobile
If you want to play in your smart phone, this will work in many but not all cases. Poker Stars is a recommended poker room to play with your cell phone, support includes iOS and Android.
User name and screen name

You may be asked to choose both a user name and a screen name. The user name is needed for the login and the screen name are for identify you among the other players at the poker room.
Minimum deposits
There are normally a minimum deposit and this is often somewhere around $/€/£10 to $/€/£20.
Browser support
Most browser are supported in the typical poker room online, including Chrome, Firefox and Edge (Internet Explorer). Safari, however, are not always supported.
Operating system support
Windows are always supported. Mac OS are often, but not always supported. Linux is seldom supported.
How to register for a tournament
If you want to participate in a tournament, click on a tournament name in the lobby. This will (depending on the specific navigation system) often direct you to the tournament lobby for the tournament. Now, you can buy in to the tournament (you must have enough fund on your account).
How to open and buy in to a cash game
If you want to sit down at a table to play, click on a table name in the lobby and in the next step chose a sum to play with. Notice that some tables are full, in that case you can op-in to the waiting list or choose another table. The number of players on a table are normally visible in the lobby.
Withdrawal
To withdraw money, go to the cashier and choose the amount. The money will be sent to your chosen account and be delivered in, normally, 2-5 banking days.
Security
Encrypting are involved in all transactions and result in a rigorous level of security. To be able to provide gambling online, in the first place, you are supervised by third party organs, which grants a license to the sites only if all standards are meet.
Related articles: